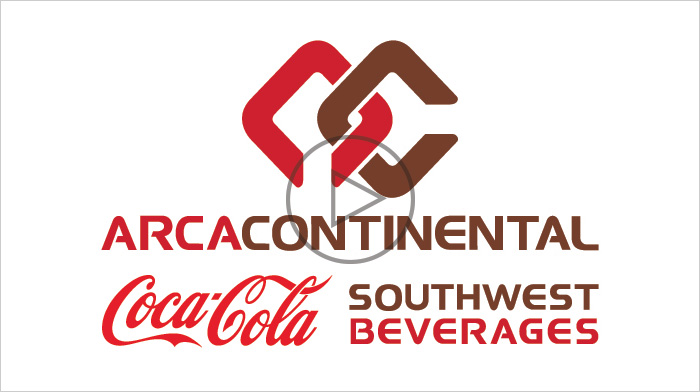 Who is Arca Continental Coca-Cola Southwest Beverages?
Overview
Arca Continental Coca-Cola Southwest Beverages (AC-CCSWB) is one of the largest Coca-Cola bottlers in the United States. AC-CCSWB produces, markets and distributes Coca-Cola brands in Texas and parts of New Mexico, Oklahoma and Arkansas. We employ more than 8,000 associates who operate 7 production plants and 37 sales and distribution facilities, serving more than 31 million consumers.
Click here for CCSWB Facility One-Page Summaries
How Product is Made
There are many steps to producing your favorite beverages. These five multimedia process stations showcase the technologies and manufacturing processes involved in making beverages at our Northpoint facility in Houston.
Northpoint
Overview
AC-CCSWB's new Northpoint facility is the first Coca-Cola bottling plant built in the United States in more than a decade.  It upgrades the company's manufacturing, distribution and delivery capability to better serve its Southwest Texas territory, namely the booming Houston metro area.  Strategic design and leading-edge technology are the cornerstones of the 1 million-sq.-ft. facility, every detail of which was engineered with productivity, efficiency, safety and sustainability in mind.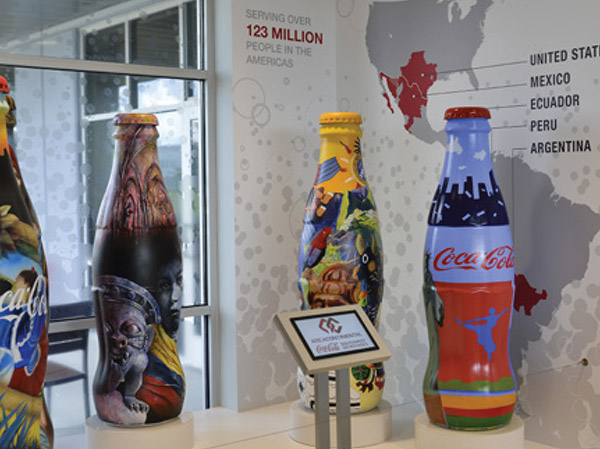 International Bottle Art
AC-CCSWB tapped five artists from the countries where Arca Continental manufactures and distributes beverages for a collaborative project celebrating the imagery and icons from their respective homelands.  Acclaimed creatives from Argentina, Ecuador, Mexico, Peru and the United States spent a week at the Northpoint plant, dropping tarps and painting 5-ft. Coke bottles with cultural symbols and familiar scenes from their countries.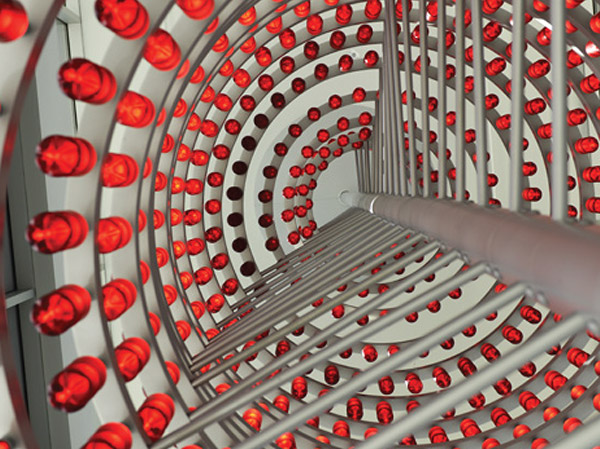 The Bottle Chandelier
Visitors to the Northpoint facility can marvel at a glowing, two-story chandelier illuminating not only the facility, but also the passion and commitment of the plant's 1,000 associates.  The 22-ft aluminum structure was built with sustainability in mind, using aluminum and 20 oz. PET bottles.